The Korko by Notox Surfboards is an eco friendly version of your regular Soft top. The construction of these
sustainable soft top surfboards
start with a recyclable and waterproof polystyrene foam. Central strength and flex is added by flax cloth and bio-epoxy, then finally the board is wrapped and sealed with a 100% raw cork. The result is an extremely durable and user friendly board that is as equally fun for the first time surfer as it is for the seasoned shortboarder. The cork exterior is naturally soft and grippy to touch at the same time as increasing the volume and stability. The Korko is a Gold Level Sustainable Surfboard so you can have peace of mind knowing that you're riding the best possible surfboard for the environment your surfing in.
Please Note: Korko's are made to order. Please allow a standard surfboard construction time of 3-6 weeks.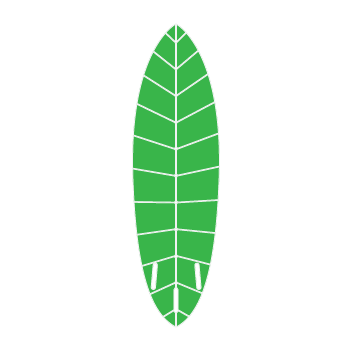 Sustainable Choice - Eco Board
Gold Level Eco Board.