MIS:PROFORM
MIS:PROFORM
Proform
The Proform is a modernised remake of the original best selling go-to team blade the pro-formance. Still super fast and responsive but forgiving enough in critical conditions. This board is a refined high performer designed for progressive surfing in good conditions.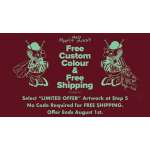 SPECIFICATIONS
---
---
Rocker Info
Modern continuous rocker with accelerated late kick in tail.
Concave Info
Single all the way through.
from $

825
From
The PROFORM still has that incredible F1 feel and responsiveness that you would expect from our original best selling and go-to team blade the pro-formance. The PROFORM is a result of fresh 2017 update making it more user friendly, most notably a fuller, more forgiving shortboard outline.
"You're reviewing
Proform
---
You Must be Logged in to Write a Review
Review by
Age: | Height:cm | Weight:kg | skill:
---
Shop This Model