The
Godfather
is definitely a board that you can't refuse. More on the performance side of a hybrid, this board incorporates a nice functional template with modern rails and contours, pulling into a diamond tail that is equipped for performance. Moderate entry rocker to flat with flip out the tail gives this board all the elements it needs to be your one board quiver.
Order it as a five fin and really give yourself options for 90% of the days you surf. Easy to paddle, fast down the line and highly maneuverable in the pocket. The Godfather works extremely well in anything from knee/waist high to a little over head.
Please Note: SPC Construction (as displayed) is not included. Please choose below.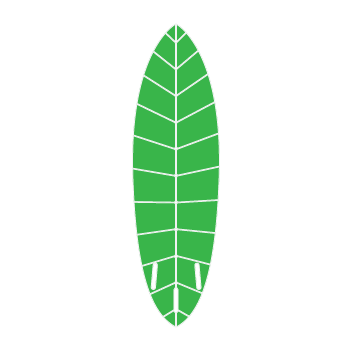 Sustainable Choice - Eco Board
Choose Flax Bio Resin Construction at Step 3.
Check the details in each step to be sure you build the perfect board