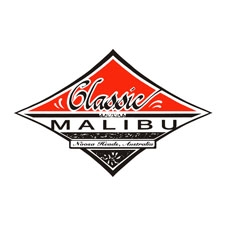 Classic Malibu Surfboards
Classic Malibu Surfboards has been an iconic surf brand in Noosa for nearly 3 decades. With 45 years of experience, head shaper Peter White creates timeless hand crafted, traditional and progressive longboards. Initially crafting longboards and traditional logs like the Noserider, Classic Malibu have expanded their quiver to include mini mals like the Pee Wee and retro boards like the Egg.

Classic Malibu are manufactured onsite in their Noosaville warehouse and continue to be 100% Australian owned, creating boards that are extremely high quality and designed with the surfer in mind.

Check out the range of Classic Malibu Surfboards below. For team riders and more info hit the profile button below.