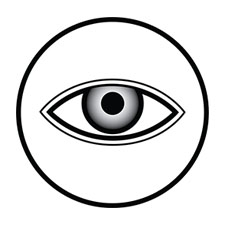 Eye Symmetry Surfboards
Quality, innovation, performance and design is what you can expect in every Eye Symmetry Surfboard. Founded in 2013 by Head Shaper Max Stewart in Manly Australia, Eye Symmetry provide highly visual, aesthetic designs that have caught the attention of the surfing world. With some unique features like custom made resin leash loops and beautifully finished swallow tails like that of the The Turtle twin fin. Eye Symmetry create surfboards that some may call functional artwork. Other popular models include the The Lucid Eye and Wombi Fish.

With experience and knowledge passed down by masters of the Australian and American shaping scene, combined with the backing of industry heavyweights including surfing legend Tom Carroll is a strong indication that Eye Symmetry Surfboards are cooking up good things in Sydney. The best is yet to come from this relatively young brand!

Check out the range of Eye Symmetry Surfboards below. For team riders and more info hit the profile button below.