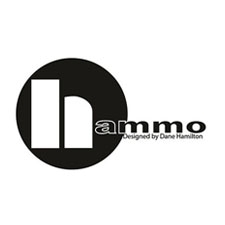 Hammo Surfboards
Hammo Surfboards is the brand of Gold Coast surfer / shaper Dane Hamilton. Hammo is renowned in the surf industry for his years of surfing in the WQS and his skills as a shaper, which led to him running the factories of some of the worlds most notable companies. Now shaping under his own brand, Hammo brings his skills and knowledge of surfing in different conditions to the shaping bay creating an epic range of high performance custom surfboards.

With popular models like the small wave performer Hammo - Virus and the powerful wave Hammo - Pro Series 3 you're bound to find a board that suits your needs.

Check out the range of Hammo Surfboards below. For team riders and more info hit the profile button below.