The
Six Bliss
by Gary McNeill was designed as an everyday go-to performance option. The Six Bliss gets its name from the 6 channels that is comes standard with. The R&D for this model was done with Dave Rastovich who rode and refined it for average to good waves.
The Six Bliss has a little more volume than your standard shortboard so it's great to paddle in early and increase your wave count. This is also helped by the additional foam under your chest and through the nose of the board. Dave mostly rode this model as a Quad in 6'0 size which allows you to generate speed and drive a lot easier in weaker waves.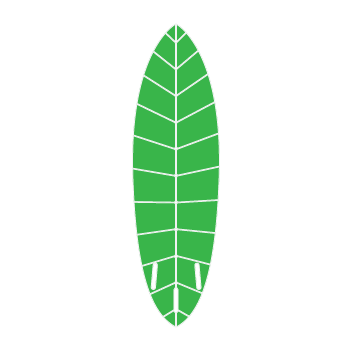 Sustainable Choice - Eco Board
Choose Flax Bio Resin Construction at Step 3.
Check the details in each step to be sure you build the perfect board